Francesco De Luca e Alessandro Forti sono due musicisti e compositori italiani.
Hanno iniziato a lavorare insieme nei primi anni '90, scrivendo musica prima per il teatro, poi per il cinema e per la televisione.
Tra i loro lavori si ricorda in particolare la musica composta per il film Dieci Inverni, regia di Valerio Mieli, per la quale hanno ottenuto una Nomination come miglior colonna sonora al premio Ciak D'Oro edizione 2010,  la musica composta per la fiction Rai di grande successo Il Paradiso delle Signore, regia di Monica Vullo, per la quale hanno vinto il premio Colonne Sonore edizione 2015 nella categoria Miglior Musica per Fiction Tv Italiana, e la musica composta per la fiction Rai Nero a Metà (aka Carlo & Malik), con la regia di Marco Pontecorvo.
Francesco De Luca e Alessandro Forti are two film music composers based in Rome, Italy.  
They formed in 1993 and since then have been scoring initially for theatre, later on for cinema and television, covering many different genres.
Their work for the movie Dieci Inverni (directed by Valerio Mieli) received a nomination for Best Score in 2010 Golden Ciak Awards.
In 2015 their score for Il paradiso delle Signore (directed by Monica Vullo) won the Colonne Sonore.Net Award in the category Best Score for Italian TV Fiction.
"

Ultima uscita/Latest Release"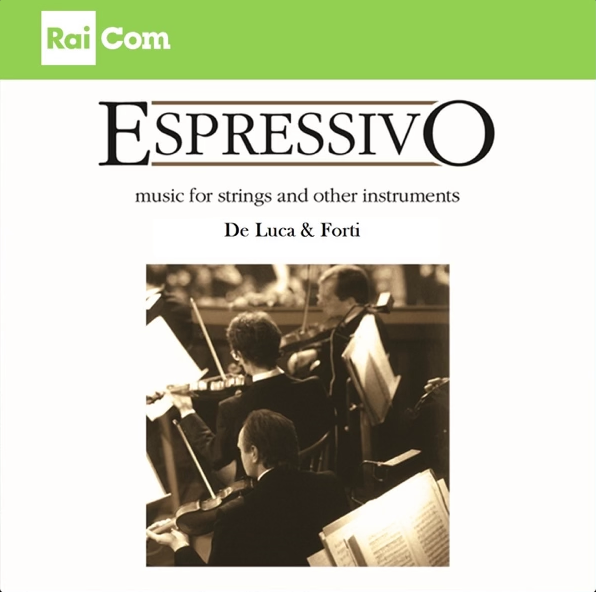 "Espressivo" è una nostra colonna sonora, composta nel lontano 2001, per un documentario sul museo della Galleria Borghese. Il disco che contiene questo lavoro non è peró mai uscito, nonostante abbia ottenuto notevoli apprezzamenti. A distanza di ben vent'anni questo nostro lavoro è oggi finalmente disponibile su tutte le principali piattaforme digitali.
"Espressivo" was originally composed in 2001 for a tv documentary about the italian Museum "La galleria Borghese" and never released on cd for sale. It was only available as Rai Production Music for internal usage. This soundtrack, 20 years later, is finally available on all major digital platforms .
https://open.spotify.com/album/36YqwAEv5WDV2Bbe0VwkHy?si=v6Wc5QUPTH6tpyZCNHYk1g&dl_branch=1